news - aim - releases - reviews - links - ordering - contact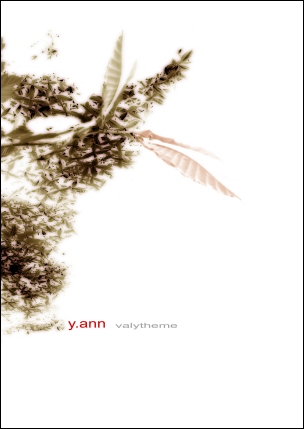 kodi 7
y.ann
"valytheme"
17 october 2006
full color pro-printed A5-sized carboard cover in a plastic sleeve & full printed cd-r
artwork : cyril herry
reissue of the tape self-released in 1997 by y.ann on the u mohol label, "valytheme" is the first & only tape of one ultra milkmaids twin.
close to the early milkies sound, maybe in a more ambient approach, it contains some tracks that were in fact demos for the ultra milkmaids.
everything was carefully remastered for this this reissue.
tracklisting :
1. lay


2. lyo 1
3. caf
4. escal
5. lyo 2
6. intie
7. the
8. lyo 3