news - aim - releases - reviews - links - ordering - contact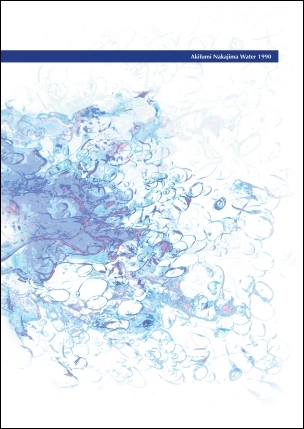 kodi 2
akifumi nakajima
"water 1990"
05 july 2005
first edition of 100 copies : full color printed A5-sized carboard cover in a plastic sleeve & full printed cd-r
artwork : akifumi nakajima
Akifumi Nakajima is probably best known under his AUBE alias. He's been producing & releasing music for around thirteen years now.
This "Water 1990" reissue was composed before AUBE began (hence why it's released under Akifumi's real name) for an exhibition in Kyoto, "Water 1990" by Arichi+Sasaoka. It was then released on a 46min tape in a limited edition of 50 copies.
Those who know early AUBE releases should be quite surprised by this work as it's not noisy at all. Mainly (but not only) composed using water, it also includes synthesizer and the result is rather unexpected, very ambient and melodic...
tracklisting :
1. sans titre-1
2. sans titre-2
3. sans titre-3
4. sans titre-4


5. sans titre-5
6. sans titre-6


7. sans titre-7