news - aim - releases - reviews - links - ordering - contact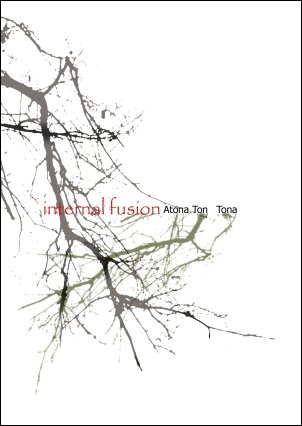 kodi 1
Internal Fusion
"Atona Ton Tona"
19 april 2005
first edition of 100 copies : full color printed A5-sized carboard cover in a plastic sleeve & full printed cd-r
artwork : cyril herry
Internal Fusion should need no introduction. he's been active for more than 15 years now, releasing only a very small input of solo works : two tapes (on Dťsaccord Majeur label) ten years ago, one cd in 1996 and a 3''cd-r two years ago on our own ta'lem label, NedenBahe (see here).
these tracks are part of a cd that should have been released years ago but for various reasons, this couldn't happen. two tracks of this "lost" cd have appeared on the 3", the remaining ones are here, together with three other tracks recorded at the same time.
so what we said about NedenBahe is still valid for Atona Ton Tona :
Internal Fusion's music has been once described as "the french response to Rapoon and Muslimgauze" ; add a good Lustmord proportion (one of the absolute references of Internal Fusion) and you will have a good idea of its music : dark ambiences rhythmed by numerous ritual sounds (bells, ethnic percussions, flutes, foreign languages...).
tracklisting :
1. DŽni

2. RioTabaQuan
3. Atona Ton Tona
4. Ne DŽni
5. NoPatNomen
6. NaToneQuian